Holiday Parties!!!
Paint the Town is perfect for your office Holiday Party!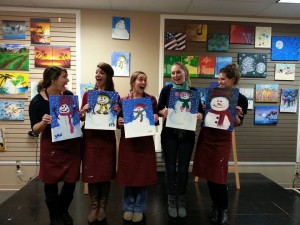 Enjoy a few hours of Artistic Entertainment.  For as little as $15 a painter. With a Full Bar and 2100 square feet of room to enjoy you will have a wonderful time!
Have your event catered or we can help with setting that up for you!
Private Parties available as well!
Call us at 573-777-7795.
or email us at
Paintthetowncomo@gmail.com